Considering the current situation of COVID-19 globally, the APWeb-WAIM 2020 Organizing Committee has finally decided that APWeb-WAIM 2020 will be a fully virtual conference. Authors/participants will be connected by Tencent Meeting. The updated conference dates are 18-20 September, 2020.
Free Registration Now Open.
KEYNOTE TALKS
Prof. James Hendler

Rensselaer Polytechnic Institute

 

The tragedy of the (Data) Commons

 

Prof. Xuemin Lin

The University of New South Wales

Towards efficient computation of network structural stability

 

Prof. Masaru Kitsuregawa

The University of Tokyo

 

Design and implementation of new database engine, OoODE

 

Prof. Xiaofang Zhou

University of Queensland

 

Entity Linking and Data Privacy Protection for Spatiotemporal Data
---
INTRODUCTION
The Asia Pacific Web (APWeb) and Web-Age Information Management (WAIM) Joint International Conference on Web and Big Data (APWeb-WAIM)

 is aiming at attracting professionals of different communities related to Web and Big Data who have common interests in interdisciplinary research to share and exchange ideas, experience and the underlying techniques and applications, including Web technologies, database systems, information management, software engineering and big data. Starting in 2017, the two conference committees have agreed to launch a joint conference. With the increased focus on Big Data, the new joint conference is expected to attract more professionals from different industrial and academic communities, not only from the Asia Pacific countries but also from other continents.
The 4th APWeb-WAIM joint international conference on Web and Big Data 2020 will take place in Tianjin, China. Tianjin is one of China's four municipalities under the direct administration of central government. It is an international port city and the largest seaside city in the North of China. It is our sincere hope that you will make best of your time here to visit more places and enjoy more scenery and we believe you will harvest a lot.
---
IMPORTANT DATES
Abstract submission: February 9, 2020 

February 29, 2020 (PST)

Full paper submission: February 16, 2020 

February 29, 2020 (PST)

Acceptance Notification: April 23, 2020 

April 30, 2020 (PST)

Camera Ready: May 8, 2020 

May 22, 2020 (PST)

Conference Date: 

August  12-14, 2020

 September 18-20, 2020 (PST)

---

ORGANIZATION INSTITUTIONS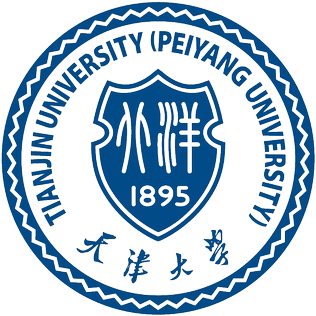 ---
CONTACT US
Email : apwebwaim2020@163.com